Košice 2.0 X Ars Electronica X Art & Tech Days
The Košice 2.0 project introduces artworks – media art interventions and installations created by combining art and science – AI technologies. Košice 2.0 thus builds awareness of crucial topics such as climate change, mobility and flows in cities, and well-being through media art that interprets data and visualizes its relations.
Cooperation between Košice 2.0 and Ars Electronica presents Refik Anadol's Winds of Košice, and the media art installation will be available in East Slovak Gallery to the audience for one year. The opening of the artwork is a part of the Art &Tech Days festival program, which will take place November 24th at 6 pm.
The media art installation is realized within the project Košice 2.0, which is co-financed by the European Regional Development Fund through the Urban Innovative Actions Initiative.
Wind of Košice. Data Paintings turns the invisible patterns of wind in and around Košice into a series of poetic data paintings within a digital canvas. By using a one-year data set collected from Košice, a series of custom software was developed to read, analyze and visualize wind speed, direction, and gust patterns along with time and temperature at 20-second intervals.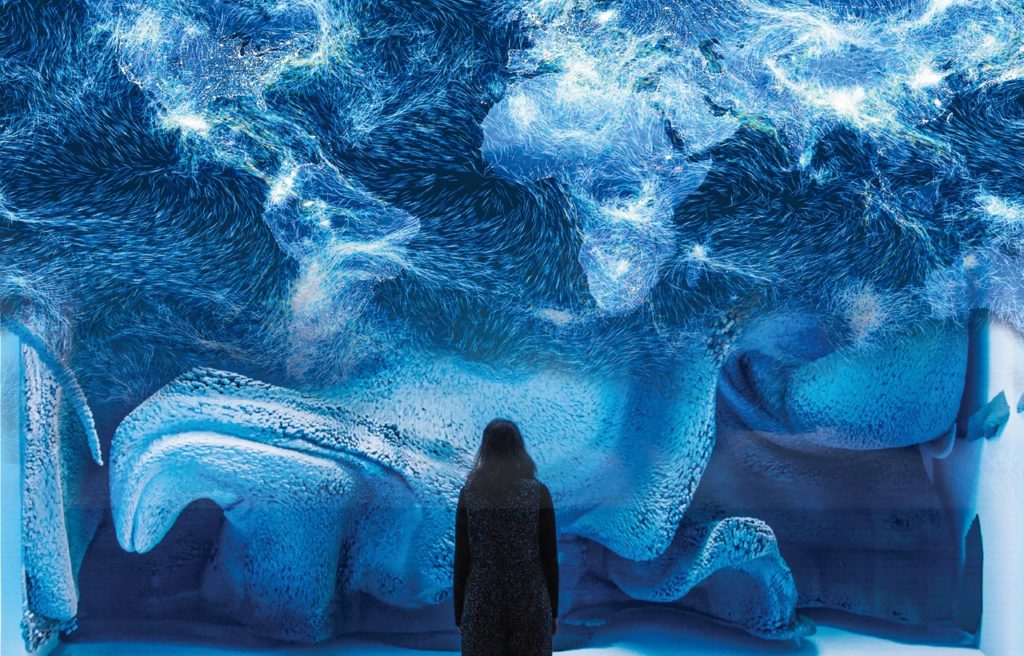 Also, Martin Honzik, chief curator of Ars Electronica festival, will present his point of view about enabling change and change making in art and industries. Besides his talk on the Art & Tech Conference, Mr. Honzik will co-host a workshop and present a lecture in the framework of the Art & Tech Days festival, introducing artistic practices fed by various data sets.
Refik Anadol  (b. 1985, Istanbul, Turkey) is a media artist, director, and pioneer in the aesthetics of data and machine intelligence. His body of work locates creativity at the intersection of humans and machines. In taking the data that flows around us as the primary material and the neural network of a computerized mind as a collaborator, Anadol paints with a thinking brush, offering us radical visualizations of our digitized memories and expanding the possibilities of architecture, narrative, and the body in motion. Anadol's site-specific AI data sculptures, live audio/visual performances, and immersive installations take many forms while encouraging us to rethink our engagement with the physical world, its temporal and spatial dimensions, and the creative potential of machines.  
Martin Honzik studied visual experimental design at Linz Art University and completed the master's program in culture & media management at the University of Linz and ICCM Salzburg. Since 2006, Martin Honzik has been Managing Director of the Ars Electronica Festival, the Prix Ars Electronica, the Exhibitions in the Ars Electronica Center and Ars Electronica Export. In addition to plenty of other projects, he has curated a considerable amount of international exhibitions in the context of Art, Science and Technology. In 2021 he became the CCO (Chief Curatorial Officer) of Ars Electronica Linz. He regularly contributes to round tables and publications.