Art is a way of presenting complicated problems in comprehensive language
Boris Vaitovič is an artist, and he also teaches at the Faculty of Arts of the Technical University in Košice. He is known for ecologically oriented projects that focus on using excess energy. He develops original hardware while constantly moving at the interface of art and science.
We start the interview with the question of what led the artist to the idea of connecting art with science and technology. Boris replies that the relations between artists and scientists are historically determined. "I think it has always been quite natural for a person involved in the visual arts to look for ways to do things differently. In the past, artists used optical aids like camera lucida or mirror lines to achieve a veristic plane in their paintings. Today, lenses and mirrors have been replaced by computer software and original hardware," he explains. 
Works with instant feedback
For Boris, it is important that art is not only beautiful but that it forces people to think deeper about what they see or perceive. He found these possibilities precisely in media art. "The advantage of working with visual material is the almost immediate result. Unlike scientists, whose work is invisible outside the laboratory and they have to wait several years for the impact of their discoveries." In addition, the artist's work is immediately confronted. "He directly invites the viewer to take a stand. Both positive and critical reactions come immediately, and the work matures faster."
As media art uses modern technologies, it can be very responsive. "For example, thanks to the Wi-Fi Hotspot, we can find out how many people are close to it and delegate something to them – even the artwork itself. It doesn't have to exist in a physical space; it just appears on smartphone screens for visitors."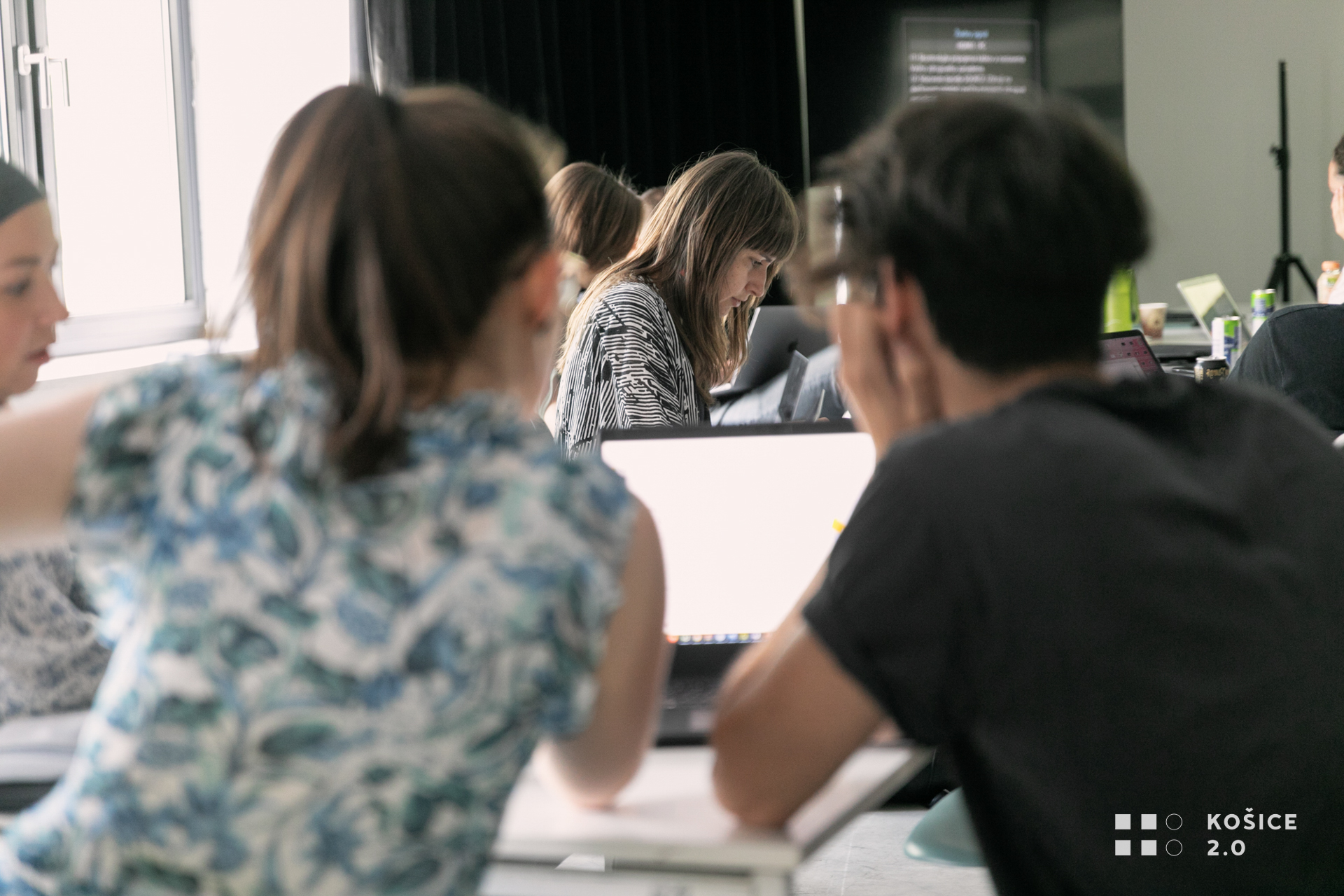 Climate change is perceived by artists as well
In the last seven years, the focus of Boris's work has changed. "People are used to media artworks lighting up, humming, or communicating while consuming electricity. In recent years, I've been focusing on making them self-generating." A kite lighted by wind turbines, a laser beam spread across the surface of a melting ice cube creating magical patterns, the energy coming from a cup of warm tea transformed into light. Each of the works is an experiment that happens directly in the presence of a person and forces the viewer to think about the tax for everyday comfort. 
Boris says that environmental themes are already present in the works of current and future authors – students. "Not only are artists naturally more sensitive to issues like pollution or climate change, but it happens on different levels of reflection. The artwork does not only have to point to an ecological problem, but it can be ecological in its essence, if it is made of recycled material, for example."
Critical time, critical art
When asked whether an artist can influence people's behavior, he answers that the power of art is primarily determined by time. "Sometimes it seems that contemporary art is pessimistic. However, it only reacts to the current situation and becomes more exact. Special visual art can point out complicated problems in a more comprehensible language," Boris explains. He tries not to be only critical in his works. "I want to bring an answer to how things can be done differently, better, while it is enough to give up only a piece of your comfort."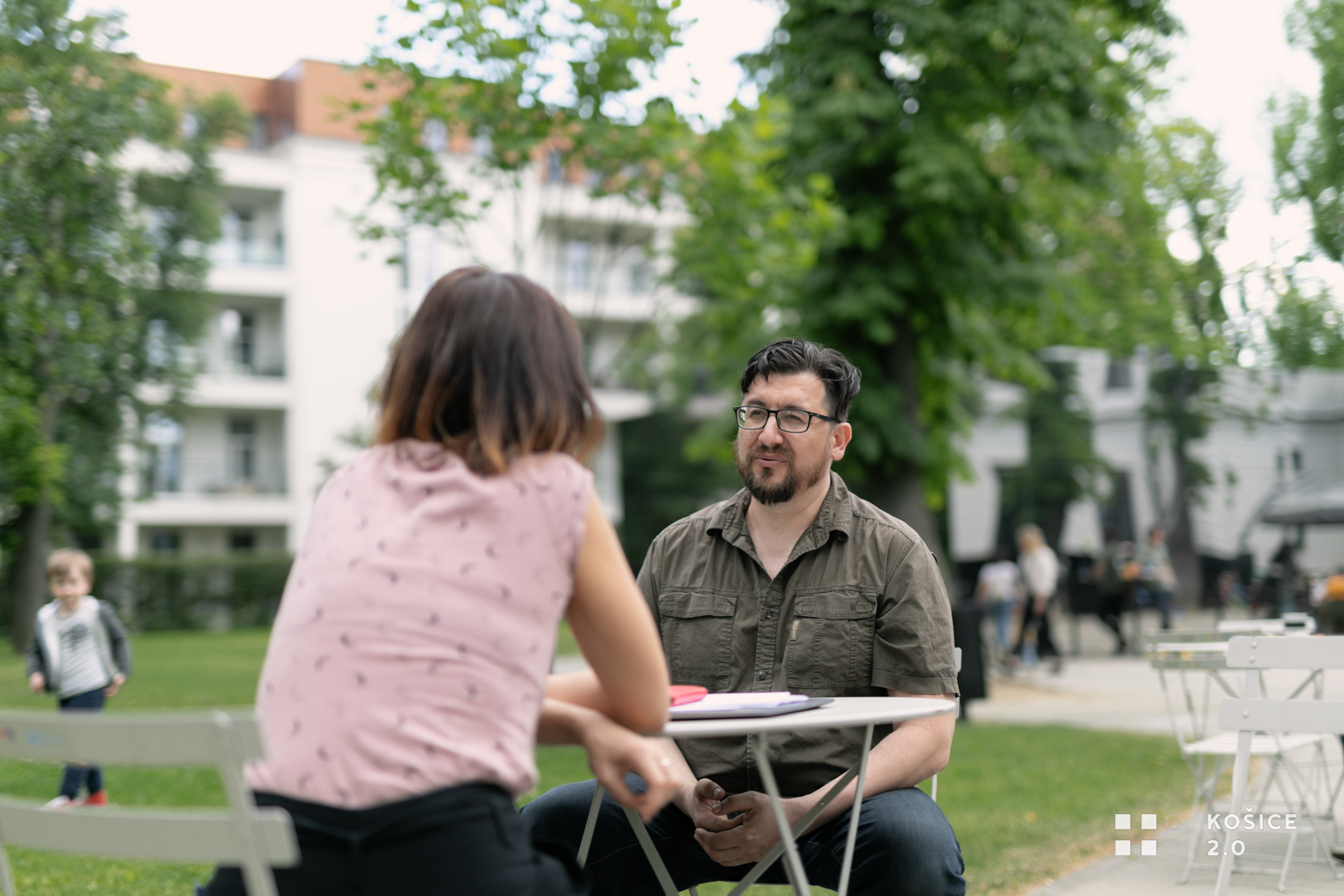 A small intervention is enough 
How to define art intervention? "It's an intervention in a place that is visually in contrast, or on the contrary, in extreme harmony with the artist's reaction," replies Boris. As an example of intervention, he mentions the artwork Fuorigioco by the Italian artist Enzo Umbaca. With the help of the citizens of a village in the south of Italy, he created an anamorphic drawing on the surrounding hills, which depicted the football field that local politicians had been promised for years."Interventions can have different forms and motivations, both political and environmental. For example, we had a student (Martin Pavlov) who painted all the garbage he found on the lawn white. A small intervention was all it took, and suddenly a person looked at the lawn completely differently. Sometimes it's enough to ask the right question, hint, strike the right chord," he adds with a smile. 
A new level of freedom of expression  
On the last day of May, Boris and his colleagues led a workshop called Responsive Visualization Techniques. The goal was to familiarize the participants with the Pure Data software. At first sight, the cursed world of code opened up to creative people who could find a new way of self-expression here. "When (not only) an artist learns to work with codes, suddenly it's a new level of freedom of expression for him. The viewer doesn't just perceive images or music, but I open up my world to him – he enters an environment that responds to him." 
In the next period, he plans to continue with works that take the audience outside their comfort zone. "Everybody has certain certainties in life, fixed points. Creating something that confuses him in the basics and makes him think Out of the Box is a big thing for me. I have projects in progress that deal with climate and social issues. But I would like to combine them in one exhibition, and the common denominator could be the creation of physical doubt," adds Boris. 
You can see the mentioned exhibition Dva dé a pol in the Východoslovak Gallery until September 11th. 
Thanks for the interview! 
---
Artistic interventions in the Košice 2.0 project are an innovative tool for increasing interest in civic participation and a means of communicating with the public and collecting data for research realized by the Citizen Experience and Wellbeing Institute.