One of the Košice 2.0 project goals is to build an infrastructure with added value, which will become home to creatives and start-ups within three years.
Bravo Hub is not just about physical space. It is a place which, with its atmosphere, layout, equipment, and, last but not least, people, creates ideal conditions for the emergence of original ideas.
Bravo Hub is located in the wider city center with excellent transport connections in the Kasárne/Kulturpark complex. It includes:
Co-working is a flexible office environment shared by creatives and startups. The aim is to support the emergence of a community of diverse people, whose shared office spaces allow them to share values, experiences, skills, and ideas.
FabLab is an open platform for creatives, students, entrepreneurs, and citizens involved in the You innovate! program. The basic idea of ​​FabLab is to offer a space in which new thoughts and ideas are implemented using the most modern technologies such as a 3D printer, programming tools, laser cutting devices, a KUKA robot, or a CNC machine.
Community & Meetup Space is a flexible space designed for meetings, networking, and creating collaborations of creators, startups, citizens, entrepreneurs, or local government representatives. It is a place where meetings of the startup community will also take place.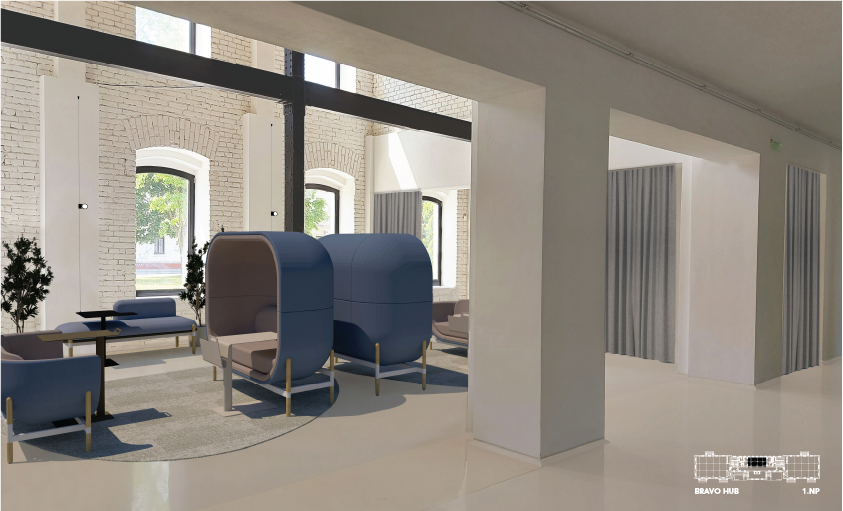 The Audiovisual center is a space equipped with high-quality technologies for professional audiovisual production and a place where a photo and video studio is located.
Watch the video introducing Bravo Hub: