Facing challenges means creating space for innovations
Haris Biskos returned to Athens at a time when Greece faced an economic crisis. For ten years, he has been working here as an architect and urbanist. In the city development, he sees the shift from buildings towards the people and their needs. He came to Košice to see how project Košice 2.0 moves forward but also to catch the knowledge created by facing the challenges that the city has identified.
Since his student days, he has been fascinated by how architecture defines cities and urban environments. "In the past century, barracks were built while financed by the government. I can see similar ones in Košice as well. Later on, it was multifunctional buildings for trade and business. Today we focus on making long-lasting structures in complex environments; it is about resilience, inclusion, and integration of many different social groups living next to each other in the city," Haris explains his journey from architecture to social innovations.
He came back to Athens in very turbulent times. He saw it as an opportunity to reconsider how the city was organized and the role of an architect in complex urban development. "In the past, this profession was more connected to bureaucracy and private projects in the Athenian coast and the Greek islands. The crisis has shown us the real meaning of architects in the creation of the future image of the city." Suddenly, the city had to face completely new challenges like abandoned buildings, neglected public space, poverty, and migration, which were needed to be tackled right away. Creative people and social innovations played a significant role in it. "Social innovations are less connected to buildings. It is about searching for new ways to bring forward the collective intelligence of our societies to formulate innovations that tackle societal challenges. It is something made by people for people, which happened to be extremely relevant in that situation."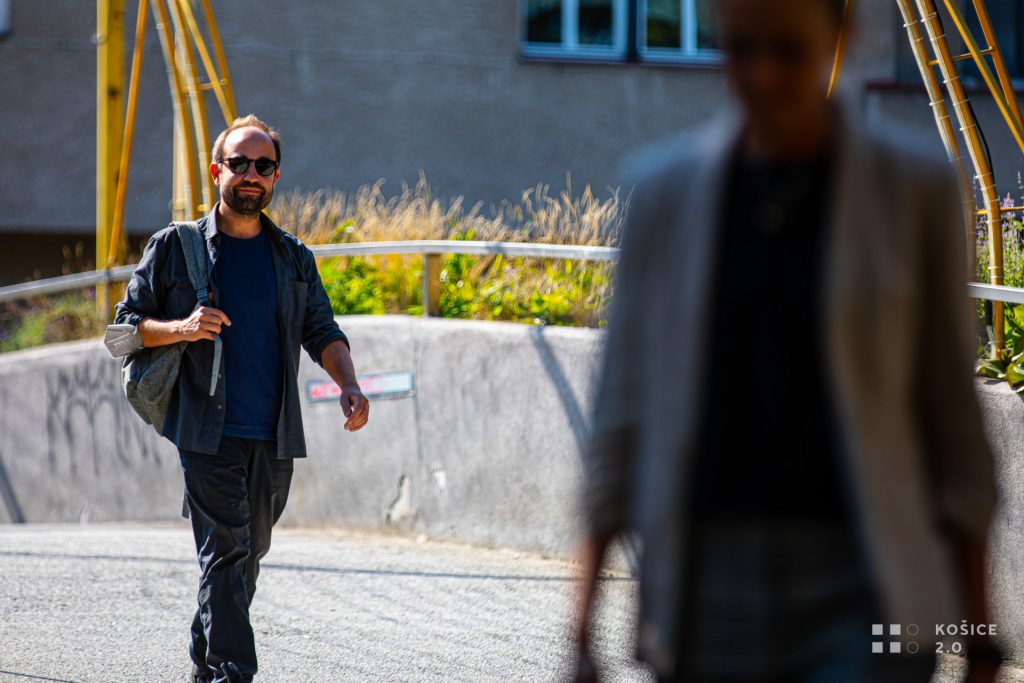 You need to switch your thinking 
Quality of life in the city cannot progress, while there exists a gap in communication between the municipality and people. In the past few years, more and more cities have acquired participatory planning. But how to achieve that it will actually work? "Today we have many tools and methods to engage citizens in urban planning, whether digital platforms, applications, or participatory budgeting. However, the key to success is a change in mentality. It needs to happen on the side of the city's authorities and citizens at the same time. People must see themselves that it is possible to do things differently," emphasizes Haris. It is essential to have some external help, such as the Urban Innovative Actions (UIA) initiative. It not only supports the involved cities financially but also shares expertise and good practices collected in the previous successful projects.
A weakness is an opportunity for a change
While walking in Košice, he sees the marks left behind after particular stages of the city's modern history. "It's like a collage of many different periods and their visions for the city. It gives Košice a strong identity. I like to see how the city still benefits from the time it was European Capital of Culture and how it capitalizes this experience in its further development."
Of course, every city has its weaknesses. According to Haris, we should look at them as an opportunity to change things for the better. As an architect, he thinks of public spaces that were not integrated into the city's character. "In most European cities they focus on life in the suburbs because historical areas must stay intact – we cannot do much about it. Košice still has its places in the (wider) center, which are problematic and ignored. But you only need to change the perspective and look at it as an opportunity. Besides that, facing the challenges that the city has means to create a space for innovations." The UIA initiative supports these innovative ideas and gives the chosen cities opportunities to test them in practice. It is based on the concept of cooperation of key players, stakeholders of the city. These are municipality, entrepreneurs, NGOs, and civic associations, communities, and citizens themselves.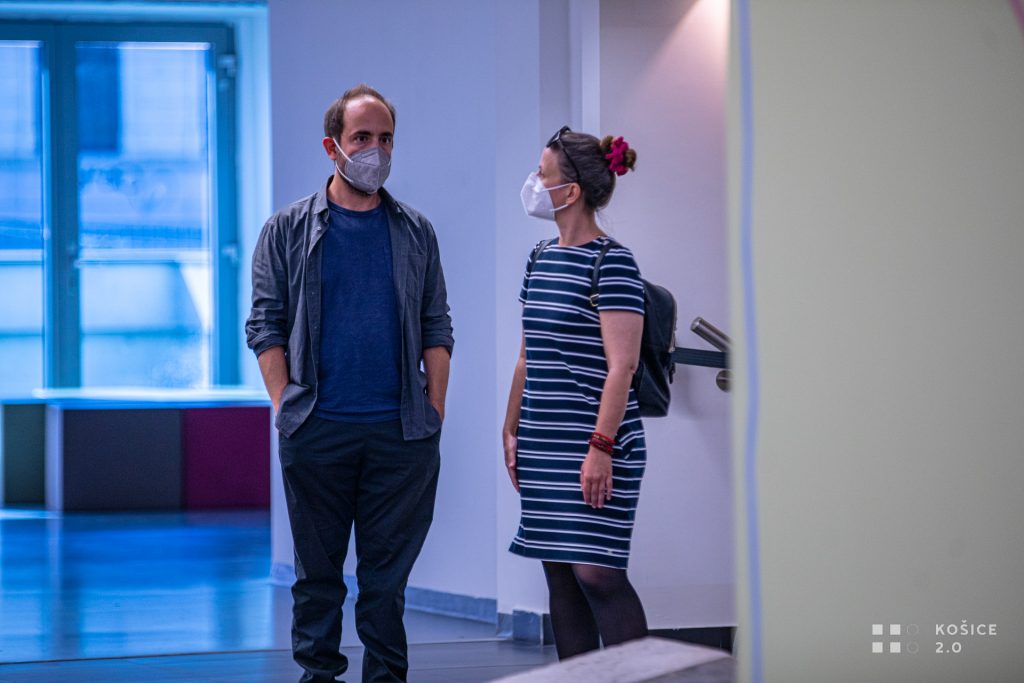 Culture through new optics
What he appreciates about the project Košice 2.0 is the fact that it changes the definitions of culture and its role in the city's development. "It is very unusual. People mostly think about culture as something static, whether it is theatres, cinemas, or artists who want to tell people something. There are only a few cities in the world where people understand culture as a power to initiate a real change and drive its trajectory."
According to Haris, culture in Košice can affect the decision-making of the municipality and modernize public services. Last but not least, it brings many investments and new development projects into the city. He considers as very important that data are becoming more relevant now. "I am interested to see the ways city government will tap on this opportunity that Košice 2.0 offers, and how it will adopt the strategy of decision-making based on data. I am also looking forward to the outcomes of the innovation program Inovuj ty!, hackathons, or the acceleration program. I can't wait for them to be tested in practice and start to change the lives of people in Košice," he adds.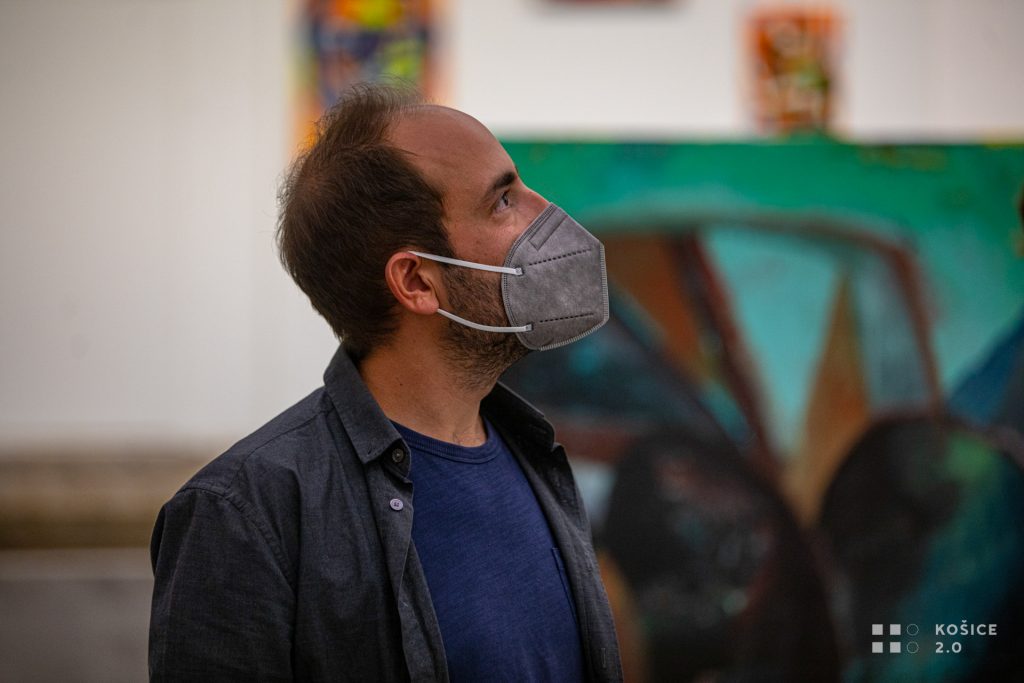 People in the center of interest
From Haris's talking, it is evident that life in Athens is not ideal. Metropolis receives one shot after another, be it the impact of the financial crisis, forest fires, migration crises, or distrust of people against the municipality. Despite the situation, several social innovations have started in the city. "In Athens, we have achieved that the municipality and citizens started to communicate and tackle the challenges together. Innovation can only arise where one needs to overcome a certain obstacle. In our case, it was a request to connect the authorities to citizens. For a certain period, we were literally fighting on a war field. Today we need to sit down at one table and look for solutions for climate change and immigration."
An ideal city for living develops under the needs of its citizens. "Barcelona, for example, has been facing challenges of over-tourism that puts extreme pressure to the life of its citizens." So what are the criteria of a good life in a city? "It's definitely financial security and accessibility of services in the city. You can afford decent accommodation, culture and you still have enough money for traveling. It is also the presence of green areas and water since it affects other dimensions such as clean air, quality of public spaces, and climate. For me, it is also diversity and cultural variety, which give the city its unique identity."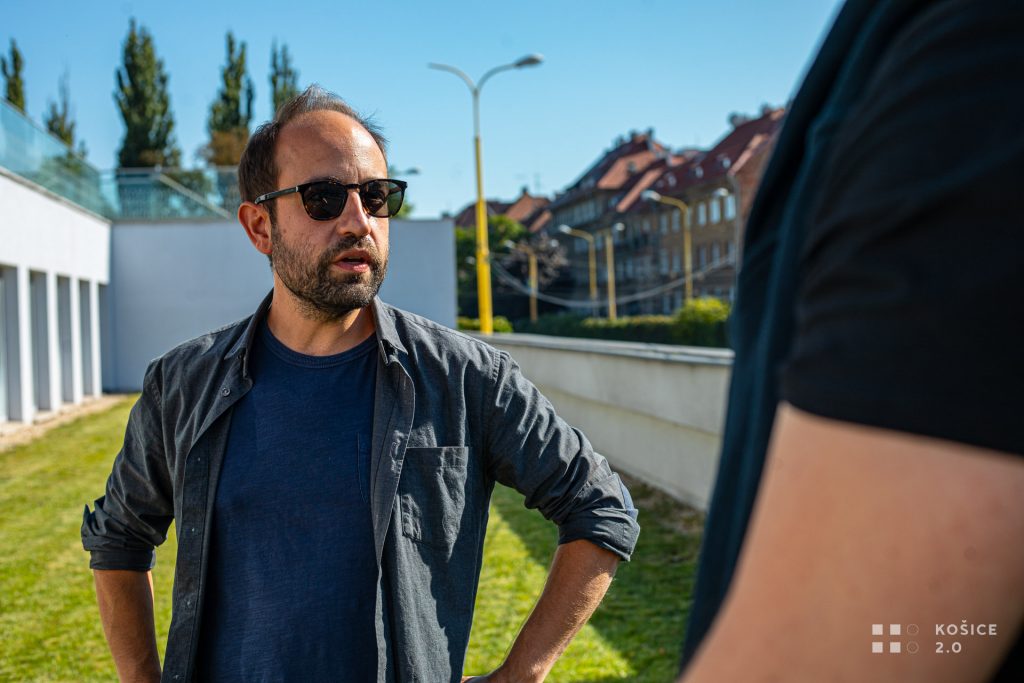 Climate change, migration, and Covid-19
There are no single instructions on raising the quality of life in the city since the criteria of well-being vary and are set by many other factors. On the other hand, some challenges are faced everywhere in the world. "Cities need to minimize their negative impact on the environment with the hope it is not too late already. Besides that, climate change causes migration. People are leaving their homes due to famine and war conflicts, they feel disconnected, and their quality of life is minimal." Covid-19 pandemic brings another challenge. "Digitalization of urban services is a great step forward, but on the other hand, it can lead to social disconnection. It is a great challenge to facilitate the transition to a digital environment while sustaining vibrancy of our public spaces."
Who should be the carrier of changes, and who should bring the solutions, according to Haris? "That's a good question. Until now, we relied on a welfare state, but that's history. The role of the city is not to come with solutions. The municipality should work as a facilitator, who would connect all the stakeholders, create a space for collaboration, build trust between the partners and secure the sustainability of solutions," sums up Haris.