New city parks will be places for community life and high-quality leisure time
Since 2020 an update of urban study called Urban Green Areas in Košice is being created. It aims to analyze the current situation of green infrastructure in the city and propose suggestions for its development.
The document is an update of the study Urban Green Ares – Košice from 2013-2014, and the authors of both of these studies are experts from Ateliér Dobrucká in Nitra. The urban study should serve as a foundation to complete the zoning plan with green infrastructure. At the same time, it might point out some problems that need to be resolved; help Košice city to decide which areas to revitalize, which land to buy in the future, which places to protect against the construction or human intervention, as well as how to raise the interest of the professional and general public.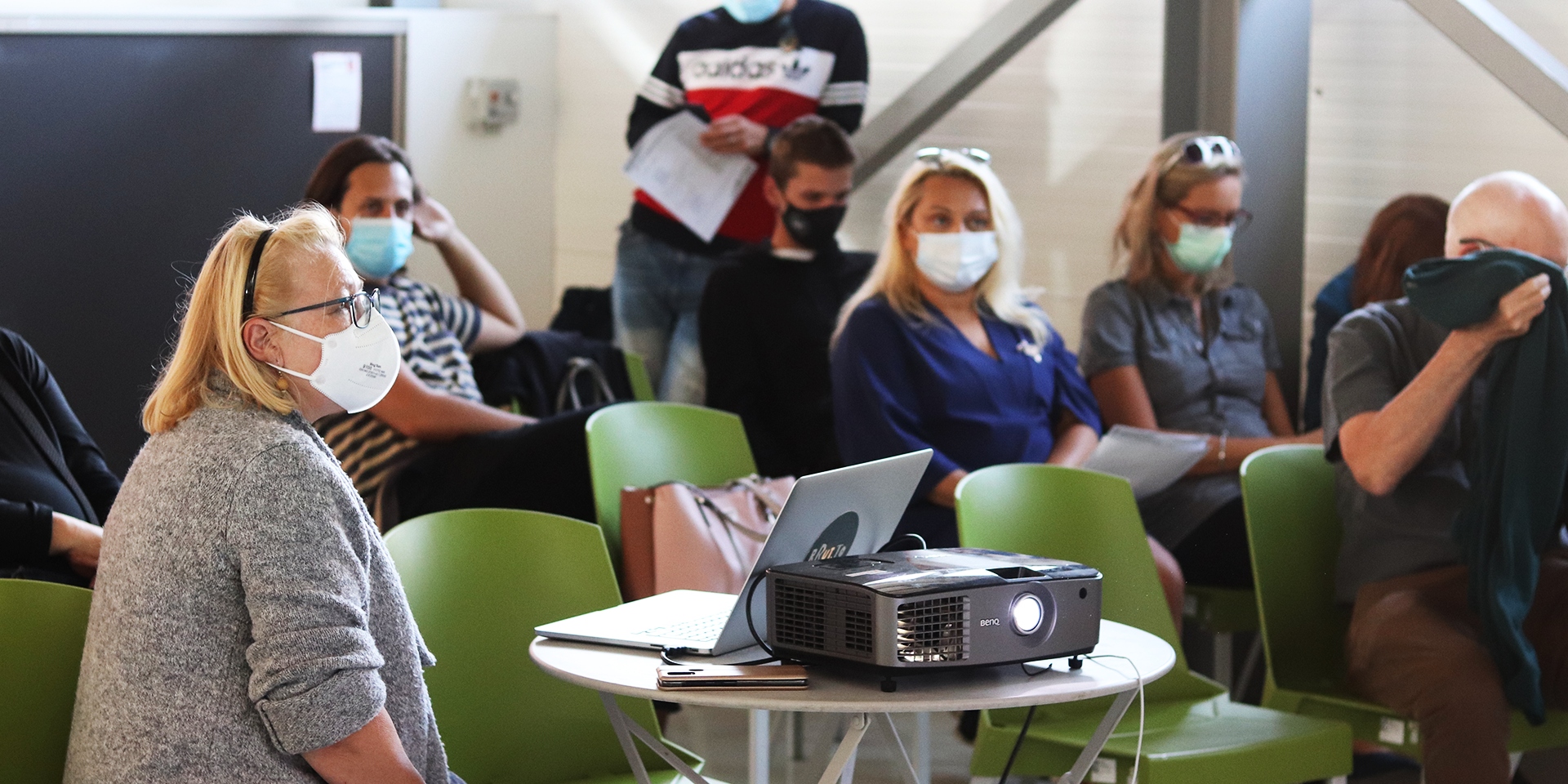 Green area per capita is on the decline
Košice city doesn't have a complex strategic document for the development of green infrastructure. Therefore it was in its interest to create a manual of this kind. The comparison of basic analytical findings from the 2013-2014 study with the ideas from updated one shows that Košice lost more than 200 hectares of green areas (building of parking spaces, pavements, spaces for containers, playgrounds, and sports fields). It was 150 square meters of greenery per capita seven years ago, but it has dropped to 136 square meters per capita until now.
Ten new city parks might be created
Part of the study is the proposition of ten places with large areas situated in the wider city center and the periphery of its cadaster. Together they create a green ring of potential places for creating parks of supralocal and city-wide meaning. These areas are (in the direction of North – East – South – West) Anička, Pod Fručou, Vyšné Opátske, Krásna, Myslavský potok – Červený rak, Povrazy, Čičky, Pine Grove, Calvary and Botanical garden.
The past 18 months have shown the considerable need for high-quality public spaces, may it be in the city center, the suburbs, or urban areas. Thanks to the revitalization of public spaces, it was possible to create quite favorite community places such as Kasárne Kulturpark or City park in the last few years. Other areas should have a strong base for community life, meet-ups, and high-quality leisure-time possibilities.
When planning future parks, it is essential to focus on their accessibility, safety, management, and care for the park – to have concrete park rules and regulation of use, opening hours, and a facility manager who would deal with problems on the spot. Significant parks are green spaces with more extensive areas and sophisticated services (public toilets, refreshments, playgrounds, etc.) that allow users to spend several hours there. Besides their aesthetic aspect, they also provide many different ways of spending time.
The significance can be characterized by its size (the potential), strategic location in terms of proximity of water flows, natural cooling down of the territory(Katabatic wind), or historical meaning.
The concept of the green ring was introduced to the public
A serie of nine meetings was organized during the initial phase of the participatory process and communication with the professional and general public. They aimed to introduce the green ring concept and collect feedback and ideas for those areas. Eight of the meetings were held directly at the specific location of potential city parks or their close vicinity. They happened primarily in Výmenníky, which the partner organization of project K13 operates. One of the meetings for the professionals and stakeholders was organized in a hybrid form, in Kasárne/ Kulturpark and online.
You can comment the proposals online
An online form is available for the general public in the following stages, where you can comment and create suggestions. There will also be commented tours and other phases of participatory planning after completing the urban study. People can participate even now at http://vychodnepobrezie.typeform.com/noveparky.
Meetings for new city parks were organized by Východné pobrežie in cooperation with Mobile Urban Lab (MUL) and CX Institute. Mišo Hudák prepared this text for you.