How to win in the acceleration program? To reveal the real need and offer a solution, says Patrik Dolinský from YourLOX
Thanks to Challenger Urban:Creative, smart lockers with sports equipment will soon be the reality in Košice. Read an interview with the founder of a winning startup that promises a revolution in spending free time outdoors.
Our project extends the possibilities of spending free time, thus improving citizens' quality of life, says Patrik Dolinský, author of the YourLOX concept, which managed to win the international competition at this year's Demo Day of the Challenger Urban:Creative program.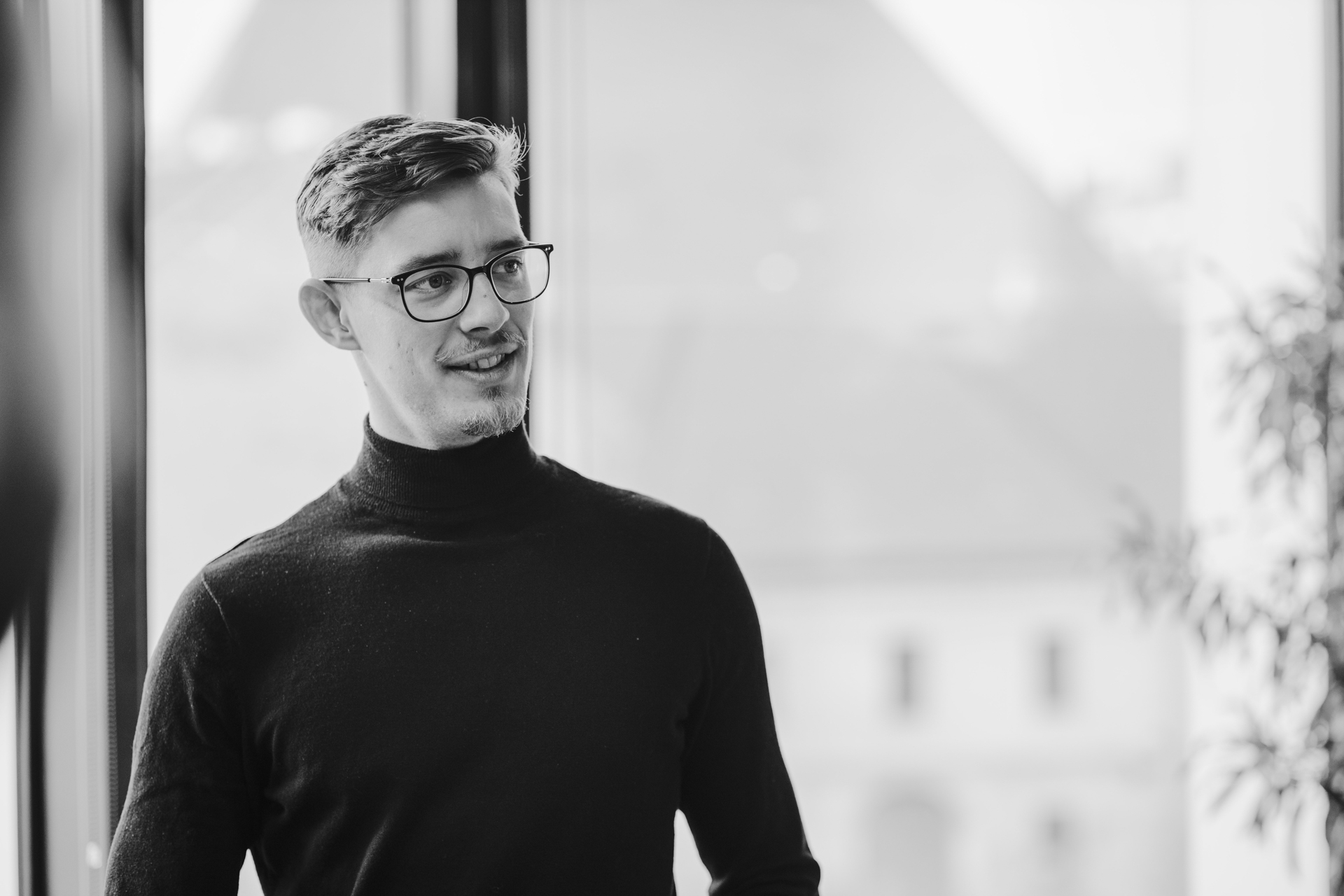 How can YourLOX help the city of Košice to improve residents' quality of life?
Surveys1 show that during the pandemic, people have become more aware of how important outdoor activities are for them. Not only for the development of physical but also mental health. However, they faced an obstacle — they did not have the necessary sports equipment. YourLOX allows you to rent the necessary playground equipment on the spot, at any time, and for any length. After completing the activity, leave them there for others. This way, we bring innovative smart infrastructure to the existing public sports grounds and rest zones. The added value is that we help the sharing economy and partly reduce the carbon footprint.
Why did you decide to join the Challenger Urban:Creative accelerator program?
It was a unique opportunity to perceive the real needs of the city. We were given a chance to interview local government representatives and find out what is bothering the residents of Košice.
The city was looking for innovative solutions to improve its citizens' quality of life. When I first read the challenge, I thought it was built just for us. The accelerator was a unique opportunity to get relevant feedback from city representatives. We needed that at the time. New challenges, new homework, and new question marks.
How do you evaluate this acceleration program? Is there anything that surprised you?
I was personally surprised by the level of involvement of city representatives and their sincere interest in helping their citizens through innovative solutions. We had the opportunity to attend several online meetings, either with the city or professionals from the business environment.
We also appreciated lectures in the field of online marketing, startup financing, legal advice, and presentation skills.
Can you give us an overview of the program?
Already the first day was very intense. During the Bootcamp, when the committee selected a dozen of finalists from the twenty-two participants, we managed to raise at least the startup's presentation to a higher level.
This was followed by meetings with representatives of Košice, which revealed key issues to us, and we started to solve them during the accelerator. Also, to show what we are capable of and why we are the right team.
What was going through your mind when the winner was announced?
I only managed to shout, but I thought: We did it! Three months of hard work, 120 percent commitment during the final day, absolute concentration, and answering the jury's questions as best as possible turned into victory.
Did you expect that?
In the back of my mind, I believed we could make it. The "project focused on residents' quality of life" was mentioned many times. And I knew it was us. We bring well-being and joy to people right on the spot. And we are ready to do it here and now. We also had LOX during the finals in the Kulturpark in Košice. It even happened that when the colleagues were unloading it from the car, a family with children came to ask if they could borrow a frisbee within a minute.
What is it like to launch a startup?
Launching a new product or service, an innovative idea that does not exist on the market, is challenging. It is more dynamic than ordinary business, results are expected several times earlier, and your commitment must be much greater. You come up with new innovative ideas every week and test them quickly; often, it doesn't work, and you lose a lot of energy. You often have to say no to meet deadlines. You must be ready for that when you do a startup. And you also keep repeating to yourself that it will work out; you just have to push yourself.
What is waiting for YourLOX now?
In Košice, we are waiting for the specification of the first locations where we will place LOXs. We need to prepare a budget to calculate exactly how many LOXs we can install from the winnings. All this is accompanied by personal meetings with the representatives, preparation of contracts, online meetings, phone calls, emails, and a lot of other small tasks.
At the same time, we are still working on improving the smart technology found in LOX. We are currently testing a solution that allows LOX to last three to five months without charging from a solar panel. In parallel with these activities, we are constantly working on obtaining the so-called "preliminary yes" from other places. We also have demand from the Czech Republic, France, and Bulgaria.
We are gradually finding partners who, thanks to us, can extend their brand to a broader range of customers or who want to list their products and services in our app.
Who would you recommend to participate in the Challenger Urban:Creative accelerator program?
Companies and projects that want, first of all, to make the running of the city more efficient and to improve citizens' quality of life. These are the expectations that your product is meant to fulfill. If you have such a project, go ahead. No matter the topic, each accelerator program is sure to move you forward. Do you want to learn new things? Do you like that feeling when something doesn't work, isn't resolved, and you can fix it? Does everyone in your team share this need? Then Challenger Urban:Creative is for you.
What to read next:
The winner of the second round of the acceleration program is a start-up that can help citizens of Kosice to improve the quality of their leisure activities
The winner of the first round of the acceleration program is a startup that can reduce the carbon footprint in Košice
---
1 Source: https://assets-global.website-files.com/5ed628f951e6c112227290bb/622615d0c87c802276c87e60_EOG%20Annual%20Report%20(public)%202021.pdf